So finally, we come to the end of the series ending on self-control. I absolutely suggest that as this series ends you should go back and read each post on each characteristic in succession – it awesomely all comes together to show how special these virtues are when cultivated daily in our walks!
Each of the different characteristics of the Fruit of the Spirit focuses on how we respond to God and how we treat other people. Joy and faithfulness are expressed vertically while peace, patience, kindness, goodness and gentleness bear directly on how we interact with others. And, the juiciest fruit, which is at the centre of our spiritual fruit salad, is love, which has both a horizontal and vertical dimension.
Nestled among the Spirit's produce is the seemingly out-of-place fruit of
self-control.
This characteristic of a Christ-follower seems to focus more on the self instead of on our relationships with other people. In fact, sometimes the hidden, private moments when no one else is looking is precisely when we need self-control the most. However, if we properly exercise the fruit of self-control, it will benefit those around us. In some ways, we might consider this virtue the most important because it's precisely this fruit that ties all the others together.
I recently learnt that when the Greeks wanted to illustrate self-control, they built a statue of a man or a woman in perfect proportion. To them, self-control was the proper ordering and balancing of the individual. Aristotle once said, "I count him braver who overcomes his desires than him who conquers his enemies; for the hardest victory is the victory over self." Plato believed that our animal urges must be governed or else they will produce "a feverish state in the soul, a city of pigs" which knows no limits. When we're not self-controlled, our life is like a pigsty. That's quite the word picture!
Broken Down Walls
To fully understand this fruit, it's helpful to describe what the absence of self-control looks like. Proverbs 25:28 provides a dramatic description of the individual living out of control, "Like a city whose walls are broken down is a man who lacks self-control." Ouch!
When the book of Proverbs was written, one of the main sources of strength and protection for a city consisted in the building and maintaining of walls. A wiped-out wall was considered a breach in security. A city with walls in disrepair was a city with a shameful reputation and unfortunately, some of us have allowed our walls to be broken down.
We must regularly consider the importance of self-control in our lives; recognising the virtue as the balancing fruit in our lives – specifically the balance and control that comes as we let the Holy Spirit operate and direct our lives as we let go and surrender to God and His purposes for us.
Self-control is not legalism. If you develop this characteristic, some Christians will label you as legalistic; "oh look at this guy/girl so focused on controlling their every action." But this quality appears in the Book of Galatians, which was written to actually combat legalism! Legalism is the attempt to earn standing with God by performing certain duties or behavior. Also, legalists attempt to look spiritual to others by keeping their man-made rules and they judge those who do not keep their rules.
We all commonly think of the 'fruits' of the spirit as multiple fruits however the Holy Spirit's, through Paul's writing, use of the singular word –- "Fruit" rather than "fruits" – suggests that all nine characteristics of the Spirit must be present in the believer's life. Scriptures does not teach that there are nine "Fruits" of the Spirit, but rather that there is ONE Fruit of the Holy Spirit –- with nine characteristics –- that is produced in our life –- with our co-operation with the Holy Spirit of course. Quite interesting!
However, usually any discussions on the Fruit of the Spirit gives little mention to the final characteristic of the Fruit of the Spirit –- especially to its indispensable relation to the other eight characteristics.
I'd like to think the Fruit of the Spirit is perhaps most synonymous to an orange – made up of nine distinct but connected segments.
Remove any one segment and the fruit is not only incomplete, but soon destroyed, for the other sections dry out and shrivel up.
In the same manner, without self-control…
–- love becomes sugary sentimentality
–- joy becomes a heady euphoria
–- peace becomes compliance
–- patience becomes leniency
–- kindness becomes blandness
–- goodness becomes self-righteousness
–- faithfulness becomes legalism
–- and gentleness becomes weakness.
Christ Control
True self-control is a gift from above, produced in and through us by the Holy Spirit. Until we own that it is received from outside ourselves rather than whipped up from within, the effort we give to control our own selves will be reduced to our praise, rather than God's. But we also need to note that self-control is not a gift we receive passively, but actively. We are not the source, but we are intimately involved. We open the gift and live it! You may be able to trick yourself into some semblance of true self-control. You may be able to drum up the willpower to just say no. But you alone get the glory for that – not God. We want Jesus to get glory. We want to control ourselves in the power he supplies. We learn to say no, but we don't just say no.
We admit the inadequacy, and emptiness, of doing it on our own. We pray for Jesus's help, secure accountability, and craft specific strategies! We trust God's promises to supply the power for every good work (2 Corinthians 9:8; Philippians 4:19) and then act in faith that he will do it in and through us (Philippians 2:12–13). And then we thank him for every Spirit-supplied strain and success and step forward in self-control.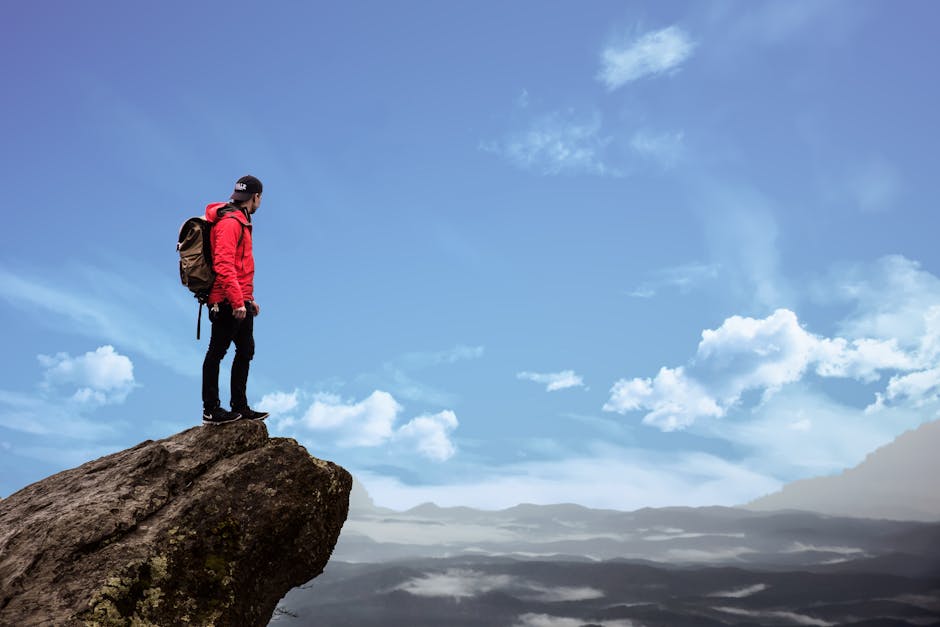 Ultimately, our controlling ourselves is about being controlled by Christ. When "the love of Christ controls us" (2 Corinthians 5:14), when we embrace the truth that he is our sovereign, and God has "left nothing outside his control" (Hebrews 2:8), we can bask in the freedom that we need not muster our own strength to exercise self-control, but we can find strength in the strength of another. Christian self-control is not finally about bringing our bodily passions under our own control, but under the control of Christ by the power of his Spirit.
Self-control is a neglected fruit of the spirit that needs cultivating in the contemporary Church. Its lack is at the heart of much of the Church's spiritual shallowness and as well counter-cultural. It calls for self-sacrifice, which is a virtue more commonly admired in theory than put into practice. But there is no real love, certainly none as Jesus calls us to love, without it. Cultivating love and the other fruit of the Spirit and "weeding out the fruit of the flesh" is what self-control is about!
'Till next time
-Roch