Okay, here's a little scenario to set the scene for you. You are actively involved in praise and worship at your church. You use your God-given talents to encourage the congregation and you fuel the service with your praise. After the service is over, you're thanked and congratulated for doing so well. And upon receiving these congratulations, you rush to deflect it.
"Oh," you'll say demurely. "It's not me." Or perhaps, "it was really nothing."
I see this all too regularly played out and I'm a culprit of the whole self-depreciating act.  Now, all this comes from a good place. It's an honest desire to deflect praise and make sure we're being humble! But as this plays out again and again—not just in our church services, but in our jobs, families and other relationships, you can slowly start to see how the idea of humility is slowly turning into something closer to self-loathing.
We have a weird relationship with humility.
Sure, we know it's a virtue. "Pride goes before destruction" (Proverbs 16:18). "God opposes the proud, but gives grace to the humble" (James 4:6). Tick that box. But the thought of humility rarely inspires the rapture that love or joy does. Humility is one of the "hard virtues," the ones we must practice whether we like it or not.
Maybe that's because deep down maybe we don't have the correct concept of what humility is?
The word has picked up a bad reputation over the years. Many people associate it with humiliation, self-loathing, shame and guilt. To be humbled is to be knocked down a peg. Eating just a little bit of that good humble pie is something no one wants to do.
But there's a different way to think about humility—and it can bear all kinds of fruit within us. The best definition of humility I've ever heard is this:
"Humility is not denying the power you have but admitting that the power comes through you and not from you."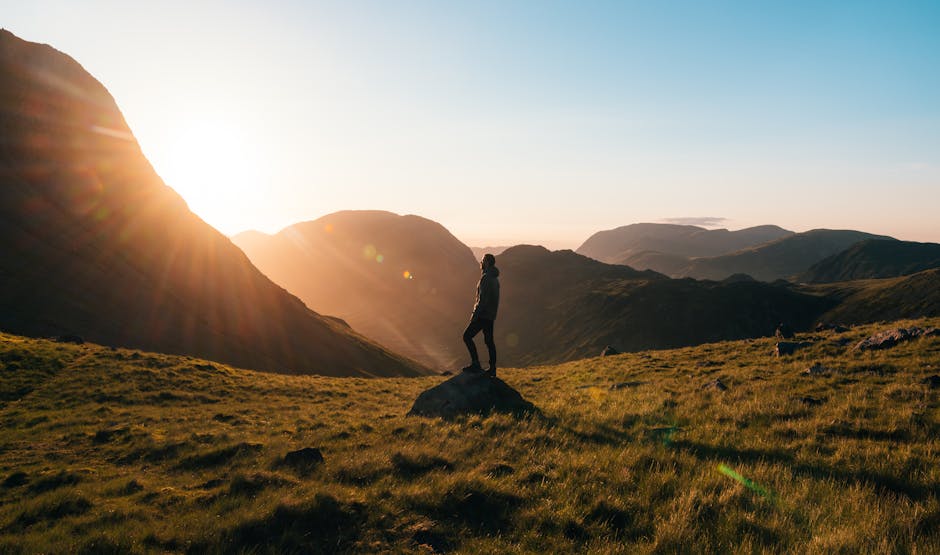 If you deny the power you've been given, you lie. If you have a fine voice, to depreciate it is to show a lack of appreciation for it.
Humility vs Pride.
To understand the true essence of the importance of humility, we need to understand what we need to continually look out for in ourselves and that is pride. Oh, sweet pride. In Christianity, pride means many things, but most of them centre on the concept of a person who demands "My will be done", who believes themselves to be more important and better-valued than others, who believes themselves to be in the best or somehow in the most rightful place to judge others. "What do you have that you did not receive? And if you did receive it, why do you boast as though you did not?" (1 Corinthians 4:7).
Let's iron out on the fact that Christianity is not about getting your way, it is about following Jesus Christ. But let's also understand that the Christian has every right to have pride of workmanship, achievement, success, and ability. If you are the best (or close to it), that's a positive thing, and no good can come from lying to yourself about it. It surely comes from God, yet you're the one bothering to use it and work to do better with it. However, it matters to God what you are doing with it. Are you boasting of your own skills or status? Or are you building up others to be better than they are and to dream the dream of doing what God has gifted them to do? You can embrace being good or being better, with an honest pride in yourself.
Pride is dangerous; that's not an exaggeration, it really is. Every compliment or commendation we receive comes charged with a potential for worship. When we quietly, even politely, enjoy affirmation or praise without even thinking to acknowledge God, we're not only missing an opportunity to worship him (and to call others to worship him), but also robbing God of the glory he deserves for every gift we receive and everything we achieve. When we talk about the danger of pride, we're talking about the danger of the desire in all of us to exalt ourselves to the place of God and prove to the world that we're independent. Some of us just want to prove so much how independent we can be.
Removing the Chains of Pride
How does one move from the chains of prideful self-obsession to the freedom of humble self-service?
There are three perspectives that I think we ought to consistently check within themselves. Think of these as three facets (though there are many more) of genuine Christian humility:
Whose sin are you focused upon?
What is the focus of your joy, security, and contentment?
Who is the focus of your service?
When we find ourselves in bondage to our pride, the answers to the above questions are typically:
others' (sin),
the world (joy), and
myself (service).
We sometimes tend to think, "whose sin is most mortifying to me in those moments? Whose sin needs to be brought into the light? Because certainly not mine, but of course everyone else's!"
"Where do I find my comfort, my joy, my peace, my security? Not in the glory of the gospel, but in some event, thing, or person. If only I made more money, had more power, had a spouse, kids, house, dog, you name it. Oh, anything but the joy of suffering for the gospel!"
"Who should be served in all of this? Me. The world, my relationships, and God himself exists to serve me"
uh….No.
But Scripture answers these questions quite differently:
Whose sins should I be focused on? Mine!(Romans 8:13)
Who is the focus of my joy, security, and contentment? God!  (1 Peter 1:8–9)
Who should be the focus of my service? Others, and especially fellow Christians. (Philippians 2:3–4)
Humility in play
On the surface, humility appears to empty its holder of all power.
But on the contrary, it grants enormous power to its owner!
Humility offers its owner complete freedom from the desire to impress, be right, or get ahead. Frustrations and losses have less impact on a humble ego and a humble person confidently receives the opportunity to grow, improve, and reject society's labels. A humble life results in contentment, patience, forgiveness, and compassion.
Humility understands individual limitations. Humans, by definition, are finite and therefore, limited in our understanding. Our talents are different, our minds are different, and our experiences vary from one another. Individually, we comprehend only a small, unique fraction of the world. But together, we arrive at a far-grander view of the Universe! Humble people realize their understanding is limited and embrace it! As a result, they wisely look for answers outside of themselves.
Humility appreciates others. All human life carries inherent value. Our souls hold no more value or importance than the person sitting next to us, no matter where we may be sitting. A humble person appreciates the fact that the world does not revolve around him or her. And accepts their position as just a tiny piece in the giant puzzle.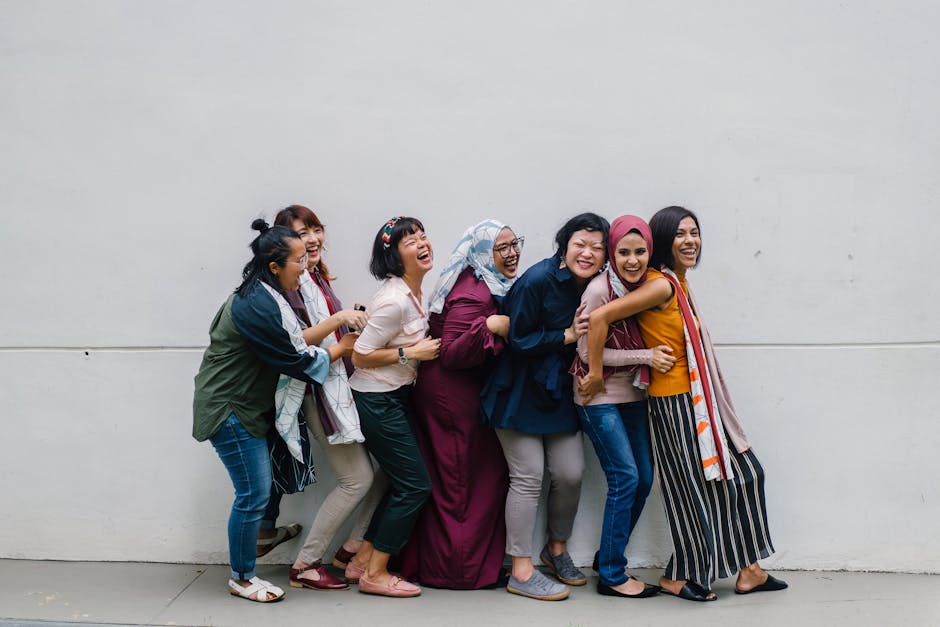 Humility respects others and their opinions. Just because an opinion is different doesn't mean it is wrong. So many people get so offended when one doesn't agree with them! A pride thing? Maybe so? Please don't misunderstand me, the opposing opinion may be wrong (there are countless either/or arguments where both sides can't be right). I'm only saying that it is not wrong just because it is different… and that is a far better place to begin the dialogue.
Humility listens more. And speaks less. It spends more time understanding… and less time being understood.
Humility withholds judgments over intentions as much as possible. The quickest way to win an argument in your mind is to make sweeping judgements concerning the intentions of others. It is the easiest way to discount any valid, opposing argument. It is also one of the most damaging. In fact, in my opinion, it is one of the primary reasons that humility has completely vanished from our political discourse.
To pursue humility. It's actually a glorious pursuit. And we have plenty of reasons to be humble. We can't control anything. We like to think we are in control. We make plans, write out our lists, book our flights, mark our calendars. Yet we can't control a single thing.
"Come now, you who say, "Today or tomorrow we will go into such and such a town and spend a year there and trade and make a profit"—yet you do not know what tomorrow will bring. What is your life? For you are a mist that appears for a little time and then vanishes. Instead you ought to say, "If the Lord wills, we will live and do this or that." (James 4:13–15)
We don't know what tomorrow will bring. We don't know what the next hour will bring. Or the next 5 minutes for that matter!
I've barely even scratched the surface on this topic but ultimately humility helps others and promotes others. Joy is not found in being right and arriving at the top. Instead, joy is found in helping others grow and succeed. Humility realizes that in those cases, both win.
Humility always begins in our heart. As a result, it offers significant control over attitude, outlook, and actions. It has nothing to prove, but everything to offer.
Love & blessings,
Roch x