What comes to mind when you hear the word peace? My sister says, "being alone in a room praying" whereas my mother says, "the stillness of a river, calmness, tranquility," Everyone has their own idea of peace. But what is it really…?
You know, even the best of us find it hard to think clearly about peace, because so much of our life is absorbed by conflict – conflict with ourselves, or with others, or with God.  Discord is so constant a friendly face, that we may come to think of it as our natural state, and of peace as, at best, an unattainable state of mind. Yet love of peace remains in us, sometimes dulled, at other times sharpened, by strife and unrest.  'Peace', says St. Augustine, 'is a good so great, that even in this earthly and mortal life, there is no word we hear with such pleasure, nothing we desire with such zest, or find to be more thoroughly gratifying.' So, he's saying that deep down, we all seek peace! Whether that's within ourselves or out in our communities.  So, the question is, in this mixed and ambiguous reality we live in, how may we come to know and enjoy peace?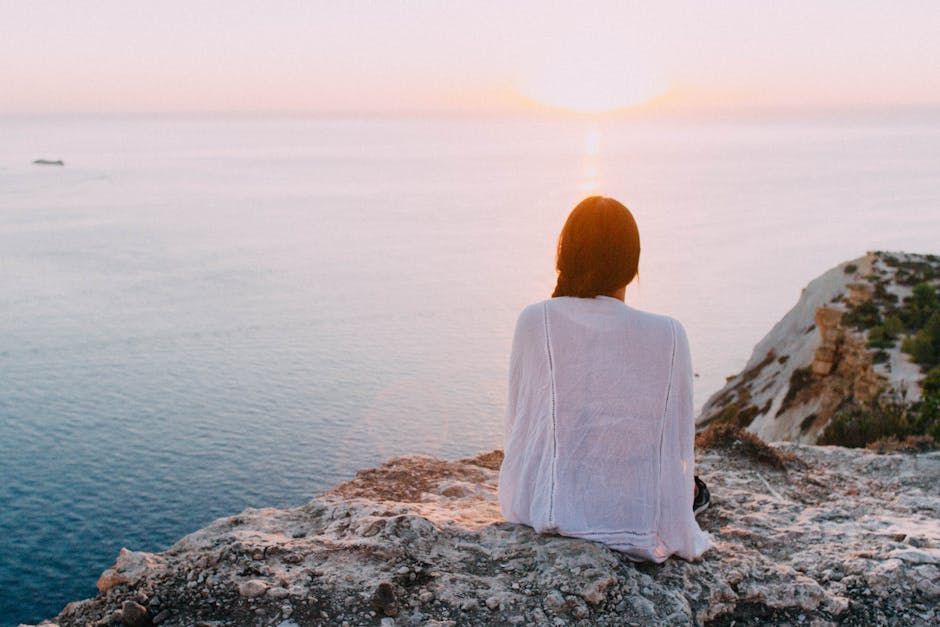 "Peace" can be defined as freedom from war or discord – an undisturbed state of mind, the absence of mental conflict or the presence of serenity and tranquility. In the Bible, the primary and basic idea of "peace" is wholeness, completeness and soundness and is communicated through words such as 'shalom.' Peace can even mean to some good health, prosperity, good well-being, security, as well as the absence of war.
Stress and anxiety have been around since the fall of man in the "Garden of Eden," and is particularly in abundance in our world today. Stressful circumstances and pressures are forever staring us in the face and then there are natural disasters, unhappy marriages, the loss of a job, the loss of health, the death of a loved one, the stress of relational conflict, work issues, unexpected crises, accidents, driving in traffic, and waiting in line everywhere you go; the list could go on and on. So many things in life irritate us, provoke us, frustrate us and exasperate us and every time we feel like we're just about ready to "enjoy some peace and quiet," another bomb seems to go off in our life, and once again peace seems unattainable. We spend our entire lives just trying to "make life work," so that we can enjoy "just a little bit of heaven" right here on earth. "Is that too much to ask?" we ask ourselves sometimes. And you know what? That in a nutshell is the goal of human beings to be honest. So, what do we do when the volcano that is dormant within us erupts in our soul? Well for some, the natural way to cope with the pressures of this world is to "feed one's desires" — be it over-eating, over-drinking, over- partying, over-shopping, over-spending, over-accumulating, over-working, or fleeing from all the noise by retreating to some quiet place with nature (lakes, mountains, oceans).
The temptation is that it is easy to be pessimistic about life! Why is it so hard to be optimistic rather than pessimistic? I mean you ask yourself that question. But the believer in Christ can experience something amid pain and suffering that the world cannot experience — a deep abiding peace amid crisis. Jesus did not preach the "absence of trouble" in this life — on the contrary! He declared its certainty (John 16:33); therefore, it most certainly should not come as a surprise when it arrives. The Greek root of the word "tribulation" has the meaning of "pressure." Jesus is saying that we will be "under pressure" at times, where we are being squeezed by the troubles of this life. Here's the paradox! In the midst of it all, Jesus says, "Be of good cheer and take courage – I have overcome the world!" In effect Jesus is saying, "The battle has already been decided! There is nothing the world can do to you or ultimately defeat you, because I have won a certain victory over sin and death! Though you experience trouble in this world, if you abide in Me you will have peace!" The "things" that Satan uses to discourage us… God uses to develop more Christlikeness in us (Rom 8:28). Our problem is we do everything we can to maximise our joy, whereas God does everything to grow our faith — remember, this life is God's classroom and we are learning a new lesson every single day and we need to be ready to receive that lesson so we can grow.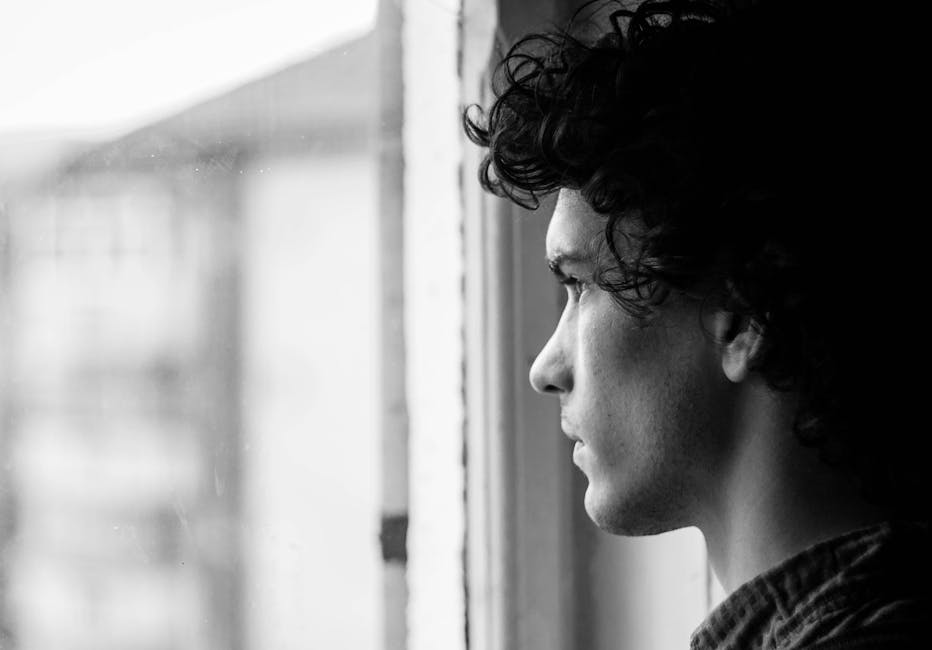 Anxiety is a problem for the vast majority of believers and was a problem for me for a very long time even despite the many passages in Scripture that so desperately urge us to "cast our cares upon the Lord" (1 Peter 5:7). Life is a hard reality for all of us — we live under a shadow of death, disease, trials, afflictions — unending tension seems to continually pursue us. Yet, despite all the problems and issues of life, we are clearly commanded in Scripture not to worry. Philippians 4:6-7 says; "Be anxious for nothing, but in everything by prayer and supplication with thanksgiving, let your requests be made known to God; and the peace of God, which surpasses all comprehension, shall guard your hearts and your minds in Christ Jesus." Once a believer truly experiences God's peace it becomes one of his most valued possessions in Christ. There is no security in the things of this world potentially everything is a menace to our peace! It is interesting to note that the command to "fear not" appears exactly 365 times in the Bible — coincidence? Some probably think so… regardless, it stands to reason that since it was repeated so many times it must be an "ongoing major obstacle" for all of God's people. So, if you are a "worrier," you are not alone — all of us can identify with that problem especially me.
The Lord Jesus taught His disciples how to handle stress when He said, "These things I have spoken to you, that in Me you may have peace. In the world you have trouble, but take courage, I have overcome the world." Jesus teaches here that peace during stress is experienced by living in and through Him. He taught the same thing when He said, "I am the vine and you are the branches; he who abides in Me, and I in him, he bears much fruit; for apart from Me you can do nothing" (John 15:5). Part of the fruit that Jesus is speaking of here is that peace that passes all understanding (Philippians 4:7), and that only comes from abiding in Him! To abide in Him is to intimately walk with Him and trust Him with your life, knowing that He indeed loves you. Only a life of intimate dependency and trust will result in a deep inner peace. Is it possible to trust Him when the weight of the world seems to be upon us? Absolutely. Yes. When Jesus was lifted on the cross, the sin of the entire world was placed upon His shoulders and in that moment, even when he thought the Father abandoned Him (Matthew 27:46), He still cried out, "Father, forgive them, for they do not know what they are doing." Jesus' response flowed from His faith in His Father — He believed the Spirit by faith and yielded His thoughts to the Spirit's thoughts. Jesus lived a life of faith while He was here on this earth — not a life of sight by the way— He trusted His Father in all things and grew in stature and wisdom through-out His life! Keep note that He did nothing of His own initiative, He chose to obey His Father, and He was tempted in every way that we are, yet He did not sin! Instead of focusing and dwelling upon the problem, He focused upon the truth. We are to handle stress the same way, and when we do, we will be enabled by the Holy Spirit to experience Christ's peace as well — this is how we "let the peace of Christ and the word of Christ rule in our hearts" (Colossians 3:15-16) and this is what Paul calls "walking in the Spirit" and confidently believing that "God causes all things to work together for good in our lives."
The truth of the matter is, God can lead you to a place where you are "not anxious" about what is going on in your life, and give you a peace that will let you "lie down and sleep" — Some may say "Well, anybody can lie down" but the question is, "Can they sleep?" David, was surrounded by enemies who wanted to kill him, "yet he laid down and slept" (Psalm 3:5). There is probably nothing that reveals the quality of our Christian faith more than this matter of peace.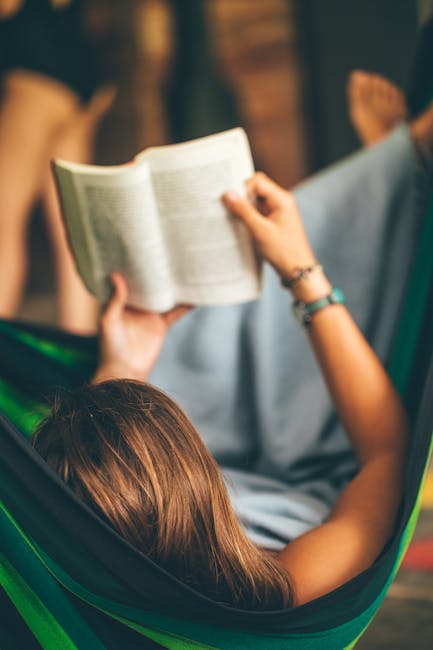 Peace is a very practical test — this is not a theory we're talking about, but actual real life. If you are surrounded by many difficulties, problems, and fears, what is your faith worth at that point?
How do you differ from the people who have no faith at all? God has designed the Christian life to give believers victory over the many painful circumstances and challenging, stressful situations. God's Word tells us to, "Be anxious for nothing, but in everything by prayer and supplication with thanksgiving, let your requests be made known to God; and the peace of God, which surpasses all comprehension will guard your hearts and your minds in Christ Jesus" (Philippians 4:6-7). Let's in fact take a bit of time to examine these two verses in greater detail, because they are packed with significance. First, Paul tells us to "not be anxious" — that is, we are not to brood over and ponder negative feelings and circumstances. Our minds can imagine things for hours and cause us to exist in a deep state of agitation and despair — in that sense our heart and mind controls and causes conflict within us. The Bible tells us this is something that we must avoid at all costs. As Christians, we are to work hard and make plans, but after we have done that, we are to avoid worrying about the outcome; that's in God's hands — He is the one who orchestrates all that goes on in our lives; therefore, anxiety and worry are not to take over what goes on in our souls!
But you may say, "I can't stop worrying!" "How can I possibly overcome these terrible feelings and thoughts that constantly manifest in my heart and mind?" "What can I do to avoid this conflict in my soul?" Well, first, notice that the Apostle Paul does not tell us what common psychology tells us: "Stop worrying! Pull yourself together!" He does not say that because he knows that it is useless to tell a person in that condition to stop worrying. It would be like telling a "drunk" not to take another sip of the bottle in his hand! It is not going to happen! Obviously, we all know that the things we worry about most often do not happen… but on the other hand they might happen, and that's the problem! And that's what we worry about! So, what does the Apostle Paul have to say about it? Well again, he says "Be anxious for nothing, but in everything by prayer and supplication with thanksgiving let your requests be made known to GOD" (Philippians 4:6). So, the answer is this: You need to discuss your situation with GOD, and He will do something for you that you cannot do for yourself! Think about that statement — you cannot do anything about your problem in and of yourself! So, you must take your situation to GOD!
Road to peace
The cares of this life often "overwhelm us" as believers. To be overwhelmed is to be human. We are all made of the same stuff… none of us walk on water… not even the Apostle Paul. He was a realistic man who knew he did not possess the strength to overcome the pressures of this world in and of himself so "he learned the secret of relying upon God" during the most excruciating circumstances. His secret to peace is found in his letter to the Philippians — he presented three principles to them to help them discover peace during agonizing problems:
First, we are to "go to God in prayer." Let your personal anxiety be your alarm clock — when life begins to get out of control, and anxiety surfaces in your soul, it is time to pray. The best remedy for a troubled heart is prayer… if you are worrying about anything it is time to pray… don't waste your time and energy "worrying" — instead go to God in prayer! But immediately you say, "I'm hurting and I've tried that a thousand times, and it doesn't work!" Obviously, the Apostle Paul heard that line a thousand times himself, so let's carefully look at his answer. You'll notice up front, in contrast to worrying we are to "pray," and when we pray we are to begin by adoring and worshipping the Lord — this is where the vast majority of believers fail. We are to begin by affirming God's promises to us — we are His children… we are completely forgiven because of what Christ did at the cross (no matter how angry we are at the moment or how anal we have become over our circumstance, we are forgiven!) – and we are standing in His presence right now and He desires above everything to put His arms around us (remember, He loves us more than we can possibly fathom — He went to the cross to redeem us! — and here we are worrying about what someone said to us or just trivial things in general. The key here is to just get some perspective! That is the first step. Communication with the source of peace — GOD — is essential to experiencing peace.
Second, we are to "present our supplications and petitions to God." We are to earnestly present the concerns of our lives to God. Elijah was a man of like nature as ours (James 5:17); he was hungry (1 King 17:11), afraid (1 King 19:3), and depressed (1 King 19:3, 9-14) — yet when he prayed earnestly incredible things happened (James 5:17). Let your personal anxiety be your alarm clock — if you find yourself worrying about something it is time to take your concerns to the Lord and get HIM involved. If God is not GOD, then you have a right to be miserable and worry — but if the earth indeed is God's footstool, then stop worrying and start praying. Take all your cares and worries to the One who can quiet your anxious soul and give you rest. Persistently seek God to discover His peace. During your crying, out to God you will discover that prayer is more than some "magical incantation" — God is not a god who needs to be appeased through sacrifices, prayers, rituals and "do-gooders" and he is not a force to be manipulated through meditation, spells & incantations and he's not an uncaring impersonal deity who cannot relate to the sufferings of His children. Prayer is the heart of a child crying out to his loving Father for help!
3. Third, we are to "present our requests to God with thanksgiving." If you get on your knees to pray and think God is against you, you may as well get up and go watch television. The Bible says we must approach God "with thanksgiving." There should be no doubt in your heart as to the "goodness of God toward you," even though we are with sin, in despair and troubled. Despite your condition, you can put yourself at the feet of Jesus and pour out your soul to Him and experience His warm embrace! Remind yourself that He is your Father, that He loves you with an everlasting love… that the very hairs of your head are numbered… that He cares so much for you that He died for you — stop questioning His love for you! You must come into His presence knowing and believing that He loves you. The fact that you are unworthy does not change that! Praise Him for what He has done for you in the past, and for what He is going to do for you in the future. You have so so much to be thankful for. Worship and adore Him for who He is in confident faith — offering thanksgiving to Him, rather than worrying (that is an expression of belief). Thanksgiving declares that "God is in control and that we trust Him." Worry says, "I am not in control and I don't like it!" By the way, you ought to be glad you're not in control, or you would really have trouble! "In everything give thanks, for this is God's will for you in Christ!" (1 Thessalonians 5:18).
What is this "resultant peace" that the Apostle Paul is talking about? Well, you'll notice Paul does not say that it consists of a positive rearrangement of the circumstances and difficulties that you're experiencing… nor does it promise that your bad marriage, your loss of a job, or your health problems will be fixed. No. What the Bible teaches is that whatever the circumstances, whatever the difficulties, we will be kept in peace despite them. Furthermore, the Bible is not teaching that the very thing we fear will not take place; rather, that God will keep our heart and our mind in a "state of peace" whatever happens. It is a supernatural peace that God gives to calm and quiet our anxious thoughts, and assure us that He is in control. This is the victory God promises to the believer — we can live above our circumstances in peace, even while we are going through them. Peace is the product of grace… God by His grace bestows peace in the heart.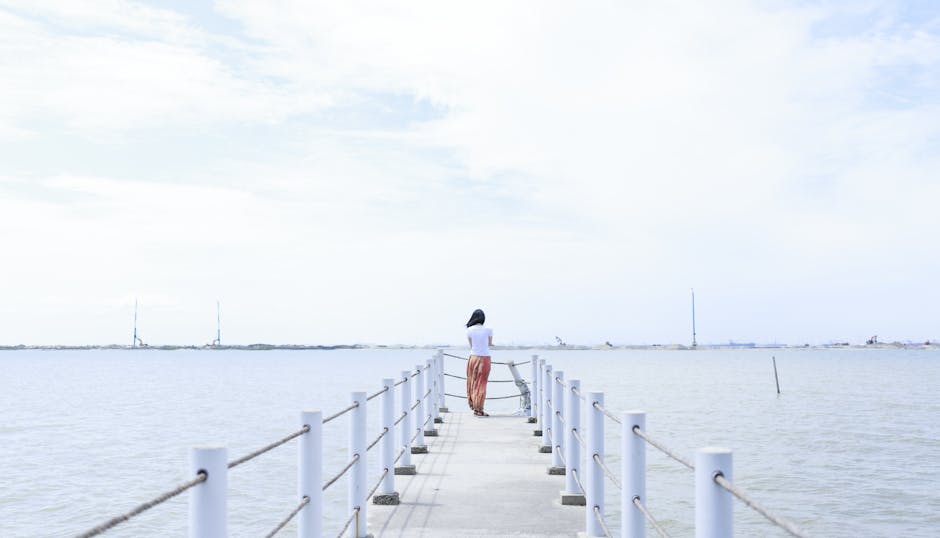 Some of you may have noticed that I haven't spoken about peace in the context of us as believers being peacemakers in this world. However, the whole point is, we need to establish a peace within us in order that we can effectively be peacemakers. If we are at conflict within ourselves constantly, with no sense of peace, then how can we expect to exhibit peace within our day to day relationships? Think about it.
You see so many people walk through life – having this façade that everything is alright and they're making it but we don't even begin to understand the inner battle that they may fight every single day. Yes, there are wars and horrific crimes to are certainly not the definition of peace but to have inner conflict can be the worst war anyone can experience. To be at peace, the peace that transcends all human understanding – the peace that God said we can have that can be so astounding that people think "wow, how is that person so at peace with himself and his situation?!" is possible! Don't make the mistake of thinking it isn't! If you want that peace, let me tell you, God says it is there for us and it is attainable but like every other fruit of the spirit it needs to be cultivated and nurtured. It's not magic; it doesn't just come to us on a platter. It must be sought out, yearned for through Christ. Everything is through Christ, nothing – absolutely nothing we can do as Christians to grow, is on our own strength but Christ's.
If you feel that you don't think you can ever experience a sense of peace, I want you to know that you can and you will and you know why? Because God loves you so much. More than you could ever understand. Why would you not want to experience the peace that can only come from God; a peace that can calm the crashing waves in your soul, the banging drums in your mind. All you need to do is step out in faith and actively seek to his peace.
I would like to make a note that if anyone feels convicted or touched by any of my blog posts and would like to discuss anything with me or ask any questions – maybe about something you don't understand or just for prayer privately; just know that you can absolutely contact me through the contact form on the webpage and I would be more than happy to discuss anything or give prayer.
Love & Blessings – Roch xx